Posted on
By Endeavours rand ThinkPlay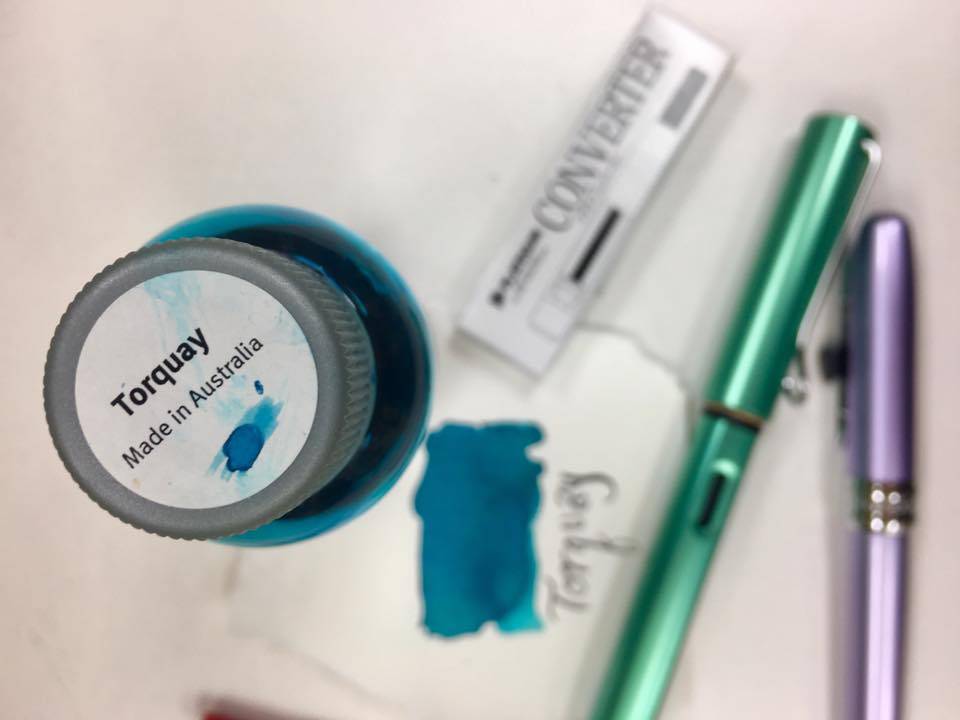 Interested in learning more about fountain pens and the way they work? Here you will find information about fountain pens as well as links to pens available at our in store location and online!
Information About Fountain Pens from Endeavours and ThinkPlay


TYPES OF FOUNTAIN PENS
Eye Dropper: When the whole body of the pen is filled with ink. This is the first model of fountain pens and is DIFFERENT from a piston converter. You need to fill the body with an eye dropper, hence the name.
Piston = has a twist so you can draw the ink up directly through the nib which creates a faster writing time because the ink doesn't have to work its way through the feed. There is no converter with this type of pen.
Vacuum filler= like a piston, except there is a rod going through the middle
Good for taking on airplanes
Relies on physics.
Has a reserve where the ink is and there is only a little bit free. Therefore there is less change of ink exploding
INK DENSITY IN WATER BASED INKS
Ink density affects the flow through the pen.
Lower density = increased flow
Higher density = reduced flow
The more saturated with dye the ink is, the more lubrication companies mix into the ink because dyes reduce the water content and create a reduced flow through the pen.
Ex. Noodlers ink is highly pigmented, and therefore is highly lubricated.
If "ITF" is on the label of the bottle it means the ink is Highly Lubricated.
DIFFERENT INKS IN DIFFERENT PENS – BEYOND FOUNTAIN PENS
Ballpoint = oil based inks, fast drying
Rollerball = water based inks, smoother than oil based, more greasy
Rollerball and ballpoint have the same ball mechanism
Gel Pen = thicker water based ink because they are highly pigmented / saturated
If you write too fast with it, skipping can occur.
Fountain pen: water based inks. Select fountain pen inks are water resistant.
Dye Vs. Pigment based felt tips:
Dye = water soluble
Pigment = waterproof
They are BOTH water based
FAST DRYING INK
Lamy blue is a good ink for lefties because it is fast drying!
HOW IT WORKS
Capillary action relies on meniscus à fountain pens work by using this force. It pools and waits to be written with due to high surface tension
NEVER clean the pen with Kleenex because the fibres get stuck in the pen.
ONLY use paper towel
STARTING A PEN
1) Cartridge: just pop it in and let gravity do the work
-to make it run faster, you can wet the nib slightly because the water in the ink is attracted to the water at the tip of the pen (water pools) and it starts faster
(drawback- the first little while of writing is going to be diluted ink)
2) Converter: slowly suction with the nib of the pen submerged in the ink
-good way to start a fresh pen
-when starting, you will need to do this a few times so that the ink can work its way through the feed and into all the small grooves.
ALWAYS flush your pen before putting new ink in.There are 75-100 cartridge refills in a bottle of ink.
FLUSHING A PEN:
Flush with water. If you are worried about minerals getting trapped in the pen, use distilled water, but this is not necessary.
Only cold or lukewarm water
Leave overnight to dry (or longer)
Pens should be flushed every two weeks to keep their life span long
-Robert Oster works well without having to clean your pen regularly
-Changing the ink colour completely is a longer process. You should flush your pen thoroughly multiple times and leave to dry for at least a week.
Flossing the nib: small sheets of brass to put in between the nibs to release built up ink. Be gentle!
We hope this information was helpful and happy shopping!