Posted on
By Luke Randall
Posted in art store fredericon, art store new brunswick, drawing class, drawing paper, endeavours art, endeavours fredericton, golden acrylics, how to draw, how to paint, learn to draw, online art class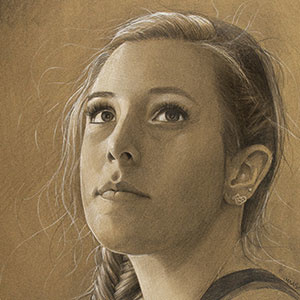 Free ( and almost free) art classes and online learning!
If you're anything like us, the limits of your knowledge are a bit "root bound." It's been month and a half of social distancing due to the COVID 19 crisis. There are so many free art and materials classes both locally and abroad we thought we'd share a few links. Let us know if we're missing your favourite class. Have a wonderful time learning, we hope that these classes bring some joy to a challenging time. - The Endeavours and Think Play Staff
From one of our favourite acrylic manufacturers, Golden Artist Colors, we are delighted to bring you "How To" paint videos
https://www.goldenpaints.com/videos
From Fredericton's own Chrissy Park MacNeil at The Art Hatchery, check out these amazing art projects:
Rebekah Jane Art a local Fredericton, New Brunswick artist giving you ideas for kids art classes at home:
Free Drawing Classes from the Strathmore Workshop series:
https://www.strathmoreartiststudio.com
This class at the the Ville does have a fee attached but it will be well worth it!
Portrait Classes at the Ville - Online
In this class, you will be given the tools to paint and draw accurate, life-like, and creative portraits. We will look at the structure of the face and upper body, how to use light and dark to get three-dimensional effects, and which materials and colours to use. Particular attention will be paid to smiles, eyes, and hair. You will be encouraged to try new things while building your skills and use more expressive techniques. In this online forum, you will be given the opportunity to ask questions and see techniques demonstrated.
This class is taught by Cora Woolsey, who has received training in painting, drawing and illustrating, pottery, metalworking, and archaeological and scientific drawing. Cora has taught painting, drawing, and many other subjects related to art and fine craft.
Cost: $20 or by donation
Time: Tuesdays, 11:00am–12:30pm, May 12th - June 2nd
Learn to draw with the pros from the comfort of your home right here in Fredericton, NB Canada