Posted on
By Endeavours and ThinkPlay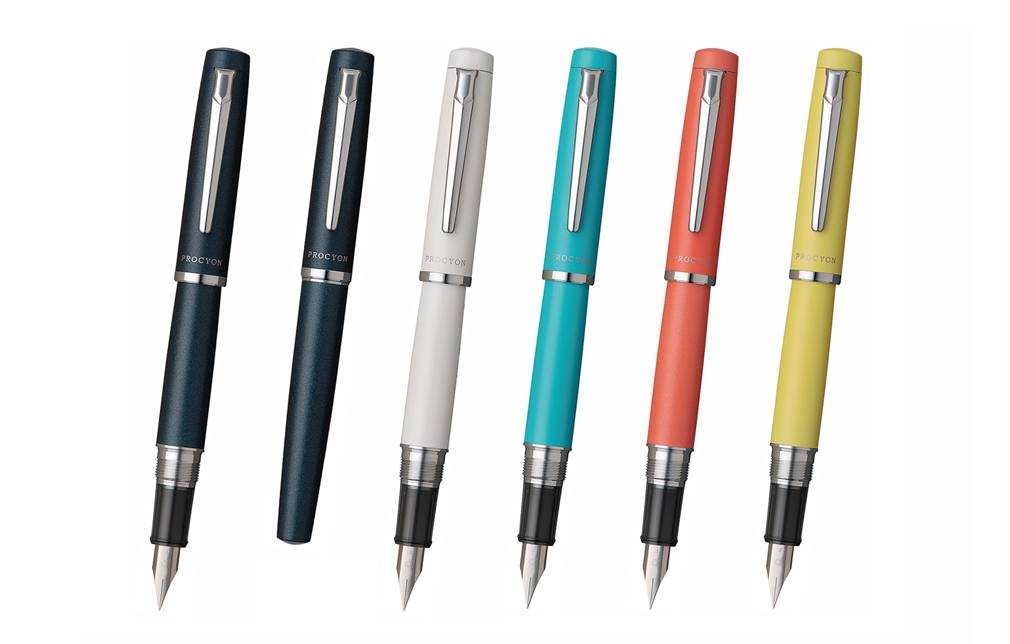 This just in everyone - Platinum is coming out with a new pen, the Procyon that will become available this August! The pen is named after the brightest star in the constellation of Canis Minor, and the new line has employed an all new aluminum body that offers exceptional weight balance paired with the pentagon-shaped nib that suits its brilliance! It is also designed with a new ink feed for better absorption of the ink, and less refills for your writing pleasure. 
The pen will be available for preorders at $95.00, and cost in store will be $110.00. This is one exceptional deal you don't want to miss out on. 
The Procyon will be available in Deep sea, Porcelain white, Turquoise blue, Persimmon orange, and Citron yellow in M and F nib sizes only.