---
A PBT synthetic nylon filament that curves inwards towards the centre of the brush to offer optimum strength and control. This is the premium oil and acrylic line of brushes from Heinz Jordan in a synthetic. The quality and durability of this hair is remarkable. This range is ideal for the painters who are not willing to use real hog bristle brushes. Each brush has applied shape memory and interlocked construction that allows the brush hair to bounce back to the original shape. This line offers durability and precision in painting.
For oil paint be sure to clean the excess paint out of your brush after use with Eco-House Neutral Thin . For acrylic paint rinse with water. After the initial rinse with thinner or water wash with brush with "The Masters" soap and water. Lay flat or hang bristle side down to dry. Don't stand the brush bristle side down on any surface to dry as this will cause permanent damage to the brush. Care questions? Email us!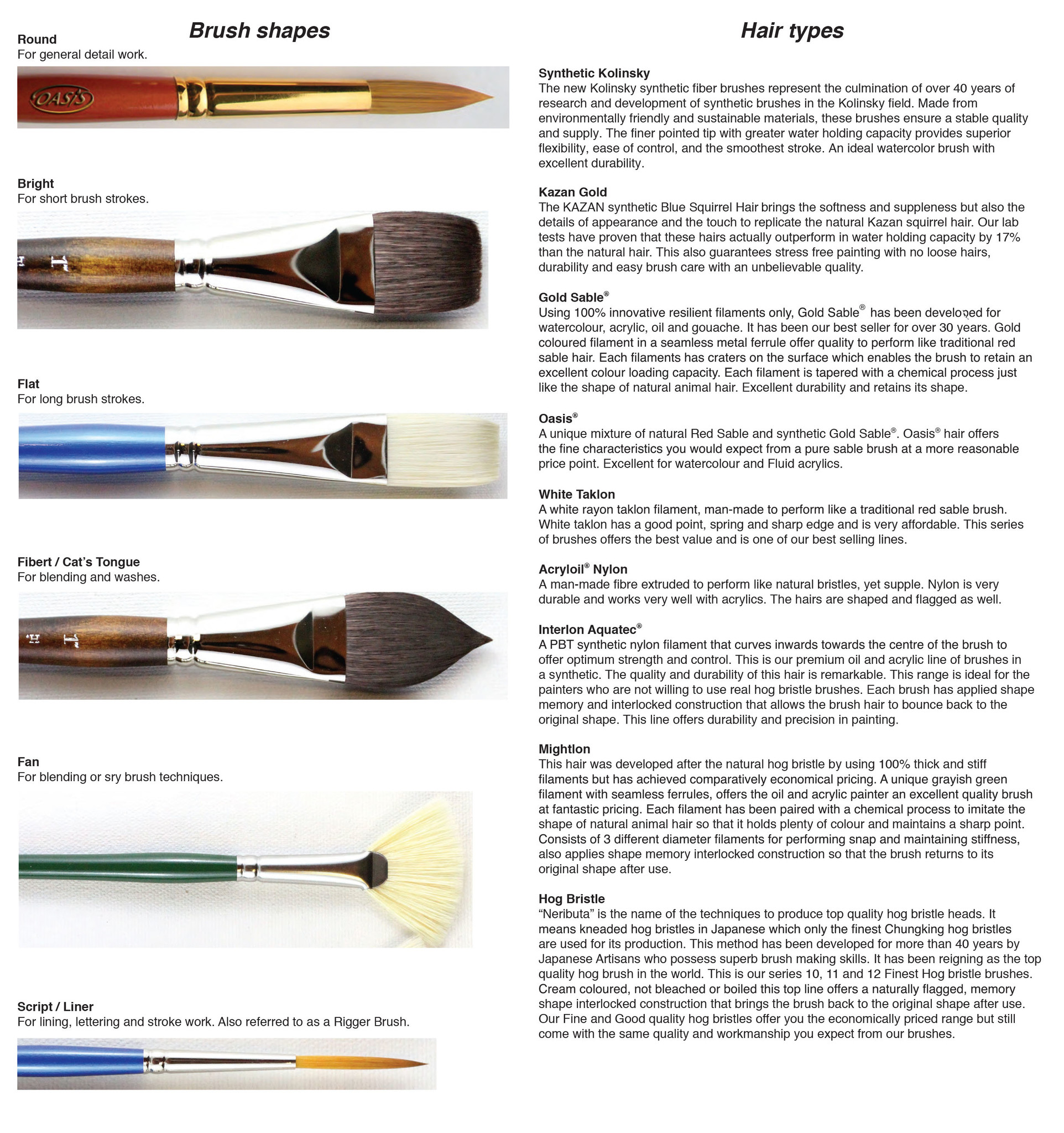 Made for Heinz Jordan located in Toronto, Ontario, Canada and distributed in Fredericton, New Brunswick, Canada by Endeavours & ThinkPlay, purveyors of artist materials including brushes, drawing supplies, fine watercolours, water-colours, oils, acrylics, fine papers and thousands of other art supplies. Endeavours Art ships across Canada, with regular art supply shipments to Moncton, Saint John, Halifax, Nova Scotia, Montreal, Quebec, Ottawa Ontario and across the west from Manitoba, to British Columbia with stops in Saskatchewan and Alberta. Thanks to all of you for making us part of your artist studios.