---
Herbin is the oldest name in pen inks in the world. "The Jewel of Inks" was created in Paris in 1700.
Herbin uses all natural dyes in their fountain pen inks. This natural composition is reflected in the very neutral pH of the inks.
FOUNTAIN PEN INKS
The Jewel of Inks ("La Perle des Encres")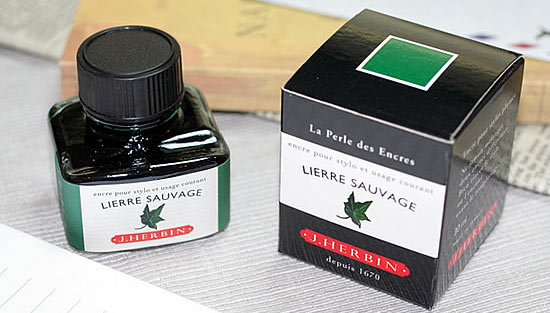 Depuis toujours la société Herbin a voulu se différencier des autres fabricants d'encres par un large choix de couleurs. En 2007, nous avons sorti 4 nouvelles couleurs et nous avons désormais 30 références de couleurs différentes. Les noms associés aux couleurs sont résolument poétiques pour garder un côté original et français.
From the beginning, Herbin distinguished itself from its competitors by offering a wide range of colors for the fountain pen inks. In 2007, four new colors were introduced which brought a total of 30 references of various colors. The names chosen for each color are very poetic to preserve the originality of the brand and as a French tradition.
35 beautiful colors!
Non toxic and pH neutral
Water based
Flows smoothly and is fast drying
All natural dyes