ABOUT US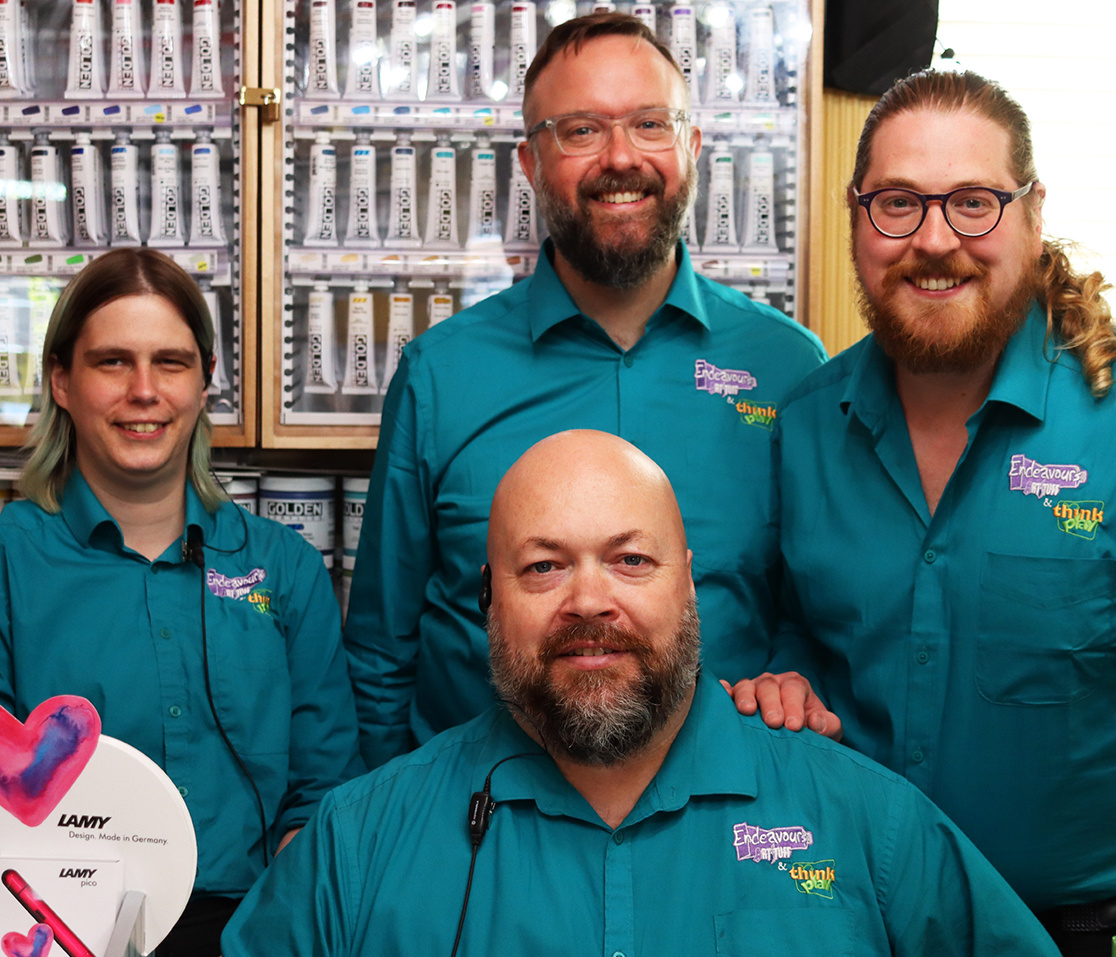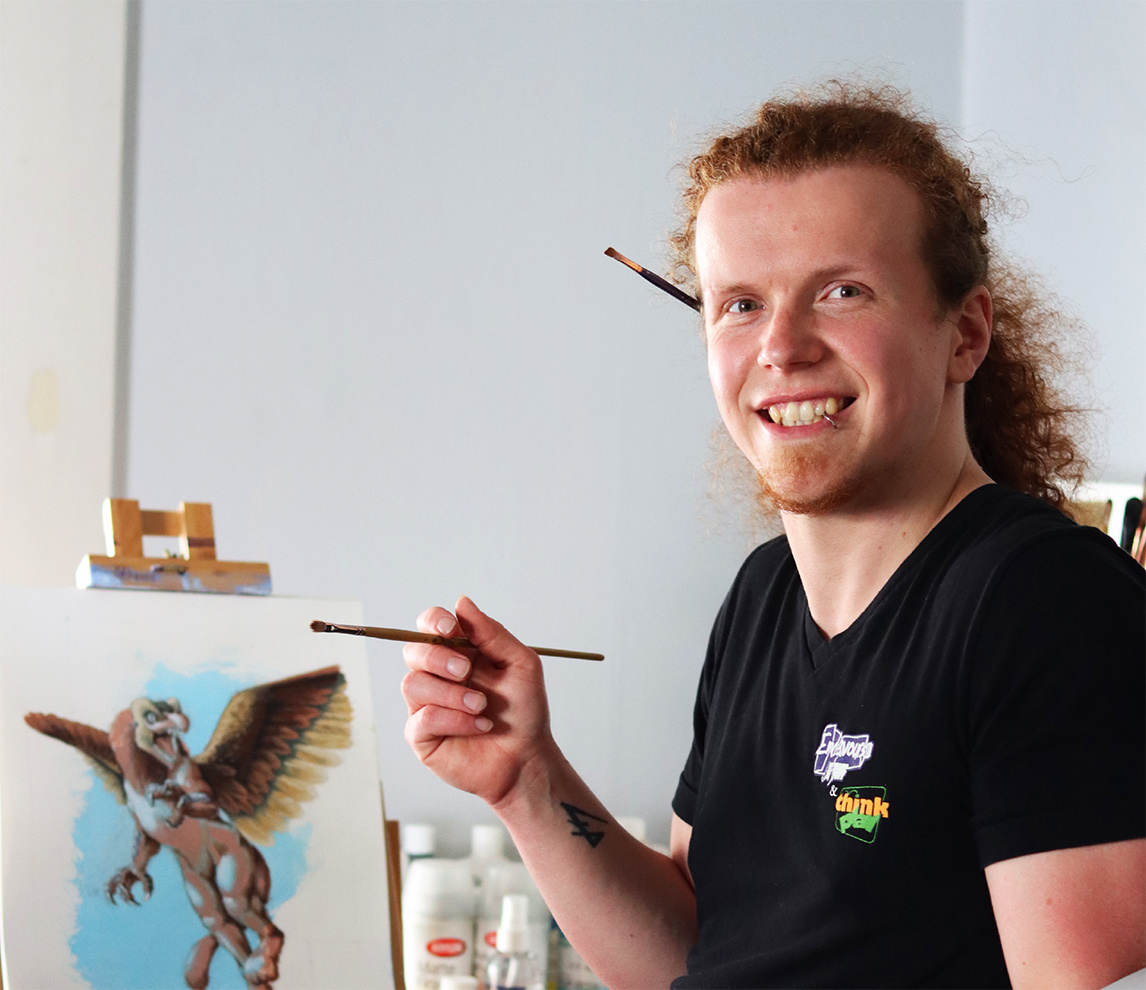 Luke Randall founded our company twenty-five years ago on his parents front porch, a few months later he moved Endeavours, The Artist Shop to a hole in the wall space in Fredericton, New Brunswick, Canada. Back then brands at Endeavours were Winsor & Newton, and Fredrix. Endeavours has moved four times since 1995 and we've added so many lines to our once humble beginnings. And, we now have incorporated toys and games into the mix. Luke started ThinkPlay as a stand-alone store back in 2003 and combined the two brands into a single location a few years later. Today we serve Fredericton, New Brunswick but we ship brands like Gibson's Puzzles, Karin Markers, Kama Oils, Stoneground and Daniel Smith Watercolours all over Canada from Halifax, to Ottawa, to the other coast in British Columbia.
Endeavours, The Artist Shop specializes in artist materials such as Canadian handmade watercolours, drawing sets for the complete beginner and stationary with the perfect fountain pen or journal for any enthusiast . ThinkPlay has amazing hand-made toys, a huge selection of puzzles and board games for all ages, cool science kits and activity sets. Whether you are a student, professional artist, a parent who home-schools or serious board-gamer, we have everything you need. Quality products, competitive prices and the best service.
We have been providing paint and brushes to artists for twenty-five years and toys to kids and parents for over seventeen years. Thank you for visiting our website, we ship from Fredericton, NB, Canada. Local deliveries usually end up at your door on the same day unless we're really swamped, in which case, it might be the next day. Art supplies, toys, games, puzzles, pens and journals going to Moncton, New Brunswick, Saint John, New Brunswick and Halifax, Nova Scotia usually arrive within two days of ordering. Orders going to the rest of Canada, usually ship the same day as the order is received.
We typically use Canada Post expedited service which should have your favourite push animal, Golden Acrylic paint or Arches watercolour paper to you in three-seven days. Our goal is to provide you, our customer, with knowledgeable service, the latest in art supplies, the best quality toys, the most fantastic board games and, as always, a friendly smile. We're so glad you've come to visit, follow us on Facebook so that you can see our smiles often. If you have questions regarding any of our products please feel free to call or email us
Buy your favourite brands at our store in downtown Fredericton! Our brands include: Arches Watercolour Papers, Daniel Smith Paint, Stoneground half pans, Kama Oil Colours, Golden Acrylics, Graham Artist Colours, Bob Ross Learn to Paint Sets, Copic Sketch Markers, Karin Markers, Posca Paint Markers, Grimms Toys, Settlers of Catan and so much more! We ship across Canada