Posted on
By Luke Randall
Posted in daniel smith watercolour, endeavours & thinkplay, heinz jordan brushes, herbin ink, how paint watercolour, how to draw, how to illustrate, how to paint, how to paint lupines, how to watercolour lupines, lamy safari, Susanne Nason, Susanne Nason Watercolour, watercolour fredericton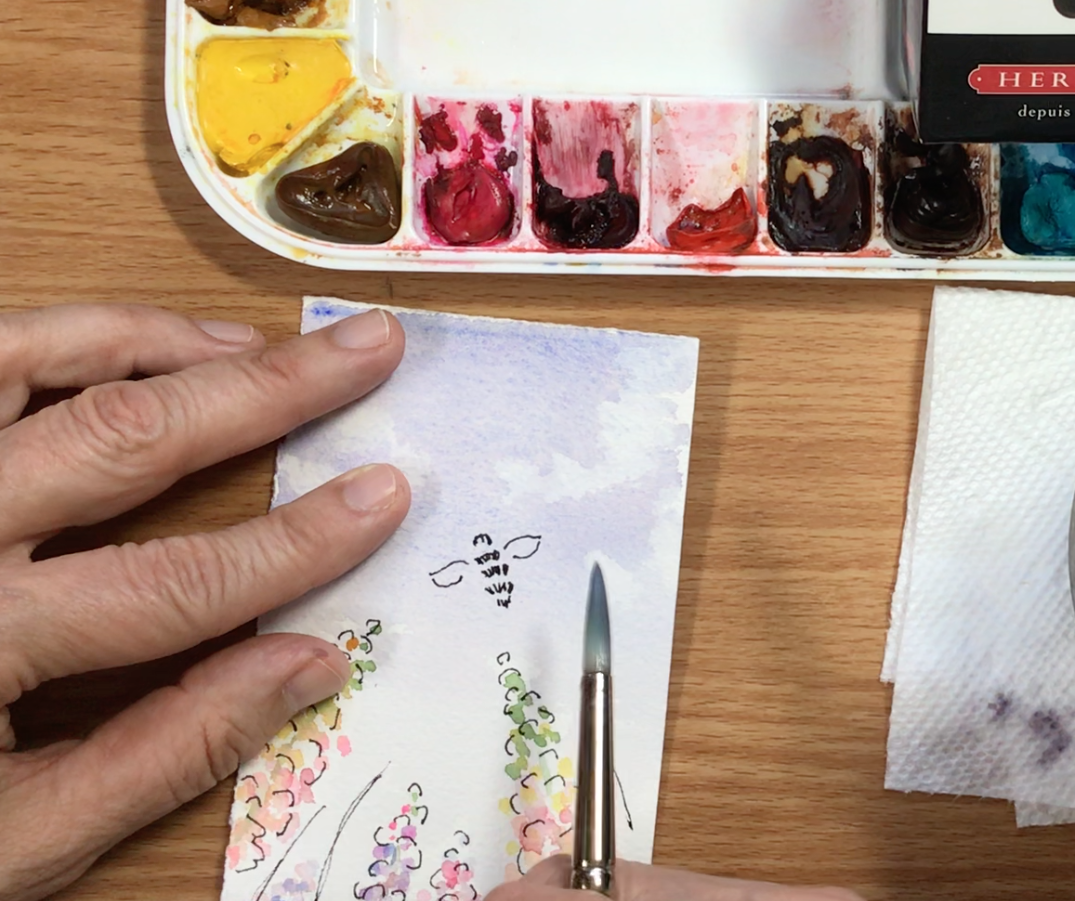 Part two of how to paint and illustrate Lupines with Susanne Nason!
Susanne Nason and Endeavours & ThinkPlay have teamed up to bring you simple and beautiful how to paint watercolour videos. This is part two of a two part instructional video. The sound will improve in the next round of videos.
I found listening on my phone was the best way for these first two. In the first video watercolour lesson Susan used Daniel Smith Watercolors, Arches Paper, Heinz Jordan Artist Brushes to bring a New Brunswick favourite, lupines, to life.
We hope you loved Susanne's How to Paint Lupines in Watercolour Lesson. In this video Susanne will teach you how to illustrate on top of your finished watercolour with a Lamy Safari Fountain Pen and Herbin Ink.